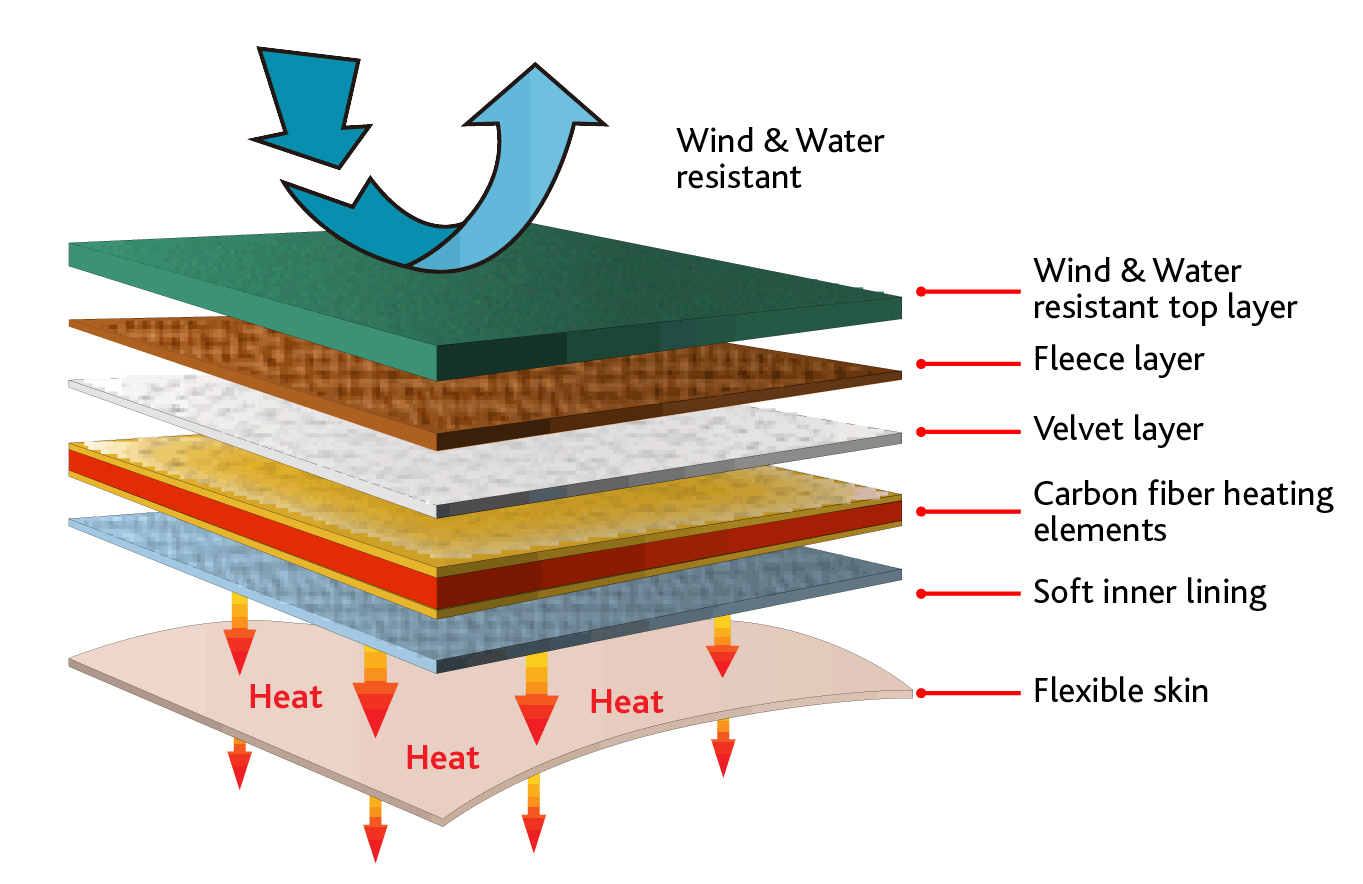 The jacket is made of a soft-shell material and thus, is wind and rain repellent, dries fast and is breathable. This means that no water can penetrate from the outside (Waterproof Rating 17.340 mm, which means rainproof and waterproof under heavy rain and wet snow), wind is kept out and perspiration can easily be released from the jacket.
The soft-shell combines the outer and middle layer of clothing in one product and thus, is a great alternative to the classic onion principle. On the outside, it is a normal f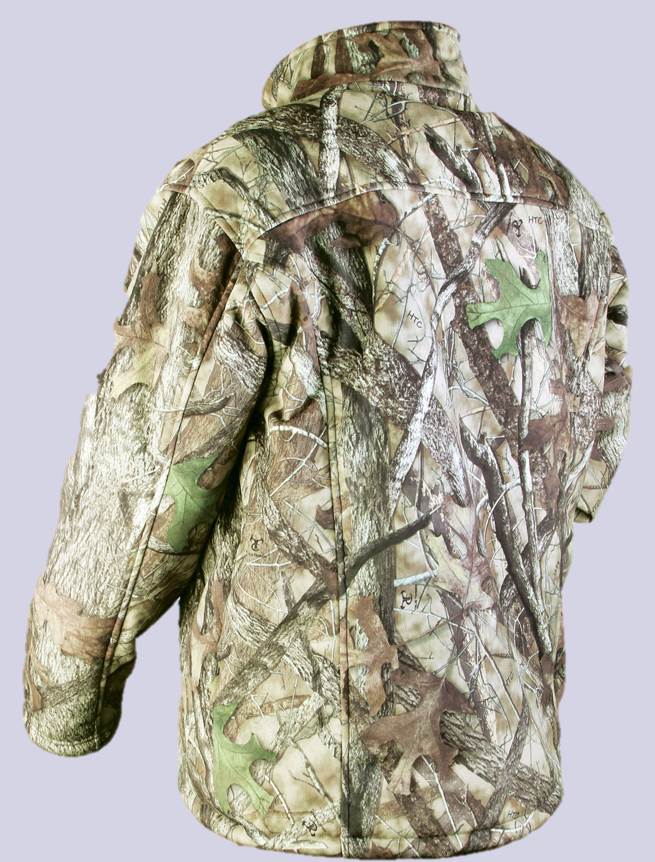 abric jacket, which is exceedingly robust and protects against moisture.
Inside, the body climate is kept at a constant and due to the elasticity of the soft-shell material, you have an enormous freedom of movement. That is why you do not need to wear anything more than a lightweight fleece under the THERMO JACKET.
Additionally, the THERMO JACKET can be heated in the back and torso area by means of the two accompanying batteries so that you do not have to freeze in the icy cold.
The THERMO JACKET offers optimal wearing comfort due to the soft-shell fabric utilised. It is elastic and stretches and thus, very comfortable to wear. Additionally, it offers a lot of freedom of movement for outdoor athletes.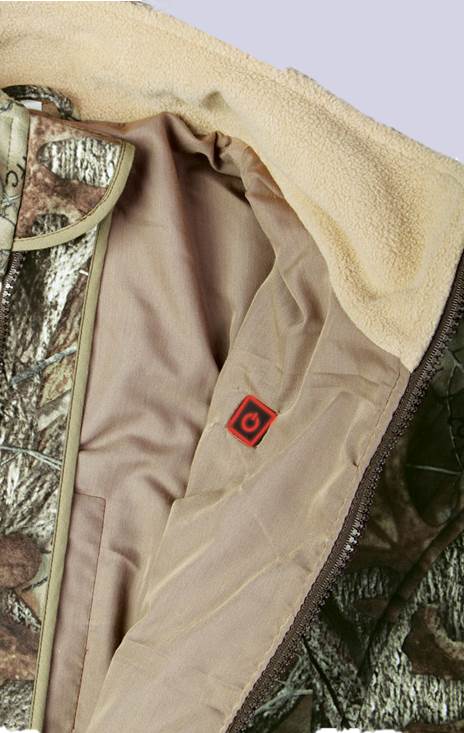 Icy cold can quickly lead to painful tension in the area of the shoulders. When the back muscles get tense, every movement is torture.
The THERMO JACKET provides you with the necessary heat in the back and torso area to ease cramped muscles and increase your feeling of well-being.
The THERMO JACKET has highly flexible heating elements made of carbon fibres in the back and torso area, which keep them warm.