Customer Review
We check reviews on our products before they are published. Each review is individually checked to see if it was made by a consumer who actually purchased the goods or services from us. An activation takes place only after 24 h at the earliest.
checked reviews:
Irmgard N. (from 26.12.2021), translated
Hello dear ones!
I'm just checking in because I'm so happy! My family gave me your Thermo Vest for Christmas. I charged the batteries straight away and went for a walk in the snow yesterday - the vest is a dream! Thank you and happy days with the family to all of you!
Eva Engel (from 05.12.2020), translated
As soon as the ice skating rink opens at our house, there is no hesitation - "Mum, are we going ice skating?" - Of course I go with them, but unfortunately I often don't have the stamina to "step on the gas" all day like my kids, which is why I often take a break and watch them on the ice. I've had heated soles from you for a while now, but you also start to feel cold on your upper body. I didn't want to buy a heating jacket because I have a really expensive winter jacket - but I always wear your Thermo Vest underneath it now and I feel relaxed because I'm no longer standing there shivering!
Christian S. (from 03.06.2019), translated
The season is slowly but surely coming to an end and I have taken it upon myself to tell you my feedback. We are three friends who work on an alpine pasture at a ski hut during the winter season. The sun is often shining there, of course, and because of the running around as waiters, it is often enough to just wear a shirt, but when it is windy or as soon as the shade spreads there, it is already very fresh! A jacket was out of the question for us because the long sleeves tend to get in the way when working, so we came up with the idea of a "gilet" and found your website with the Thermo Vest. It was so comfortable that we wore it for almost the whole season and then ironed on the logo of our hut ourselves - so it looked really professional and many people asked us about it straight away. Of course we recommended you HIGHLY


Click here to order!
Shipping methods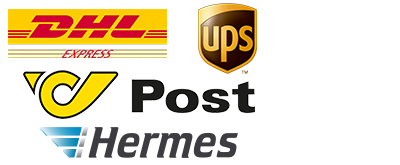 Payment methods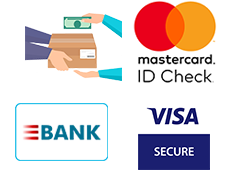 Advantages
best price guarantee
Purchase directly from the manufacturer
Mail order company since 2007
2 years warranty
Free shipping from € 165,00
Positive customer reviews
Fast service in case of customer enquiries
Tested quality
Certified Security
High data protection
| | | | |
| --- | --- | --- | --- |
| | hunting | | skiing |
| | snowboarding | | sailing |
| | biking | | fishing |
| | motorbiking | | hiking |
| | coss-county skiing | | horse riding |
| | working | | camping |
Backaches are caused by tense muscles that can originate from a cold, a draft, poor posture or strains. The icy cold and lack of warmth in the back and torso areas can lead to further cramping and discomfort.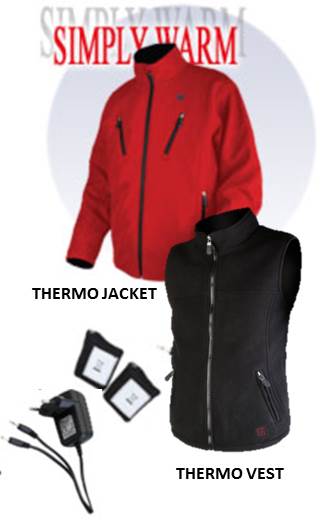 The Thermo Jacket and Thermo Vest have 3 different temperature levels with 34 degrees C, 39 degrees C and 44 degrees C.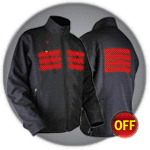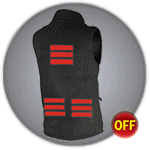 Did you know?



Warmth therapy has long been proven and is a natural method of treatment for tension and pain in the shoulder and torso area and is thus, the first generally recommended measure by doctors.